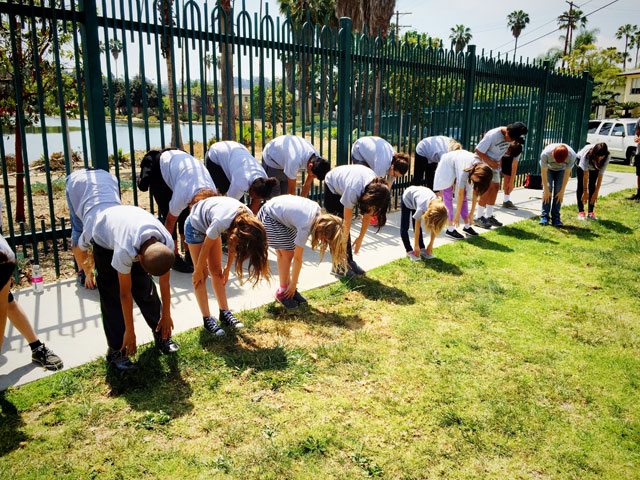 At Kids' World School and Cornerstone Academy we believe that athletics and physical education play an important role in every child's development.
Our Athletics and PE program is two pronged, concentrating first on physical fitness with a circuit training workout program designed to help children reach their physical fitness goals. This program is done on a sliding scale, depending on the age and ability of the child. For younger students in kindergarten and first grade, the program is modified to develop gross (physical) motor skills and coordination. While, in the middle and high school classes the circuit training consists of various stretches, coordination drills and workouts, so children are encouraged to increase their level of fitness to maintain a healthy body.
Secondly, we concentrate on group and team sports where children develop skills built from working in a group, such as team coordination, good communication skills, sportsmanship and strategy, as well as, creating and carrying out plans of action. In addition to the above, students learn a good understanding of the sport itself and become skilled in it.