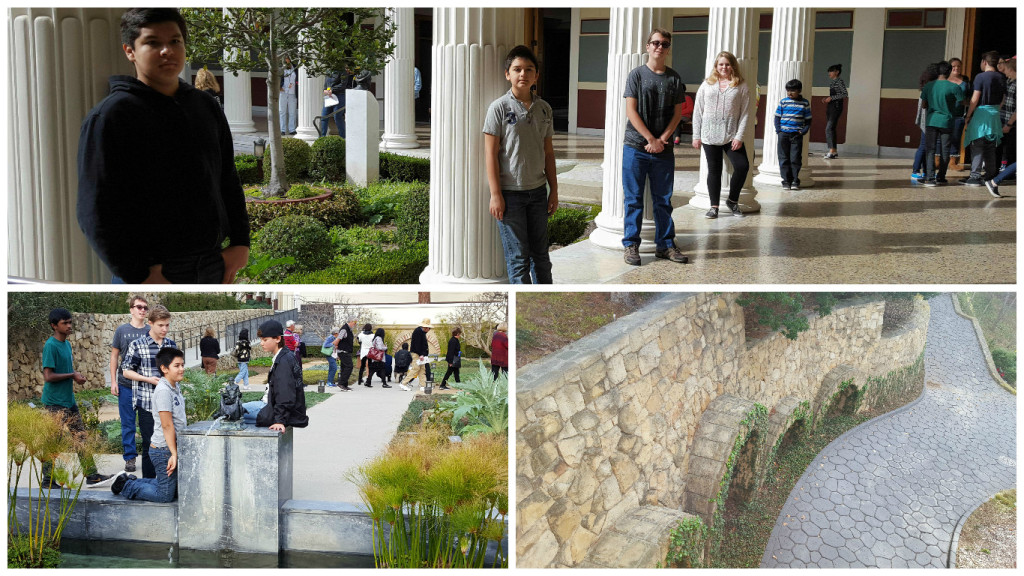 The study of Greek and Roman history is a large part of our Middle School and High School curriculum. Starting in 5th Grade they begin the journey of learning through the Stone Ages, coming up to modern times. As part of this they spend time learning about Greek and Roman times – architecture, politics, religion, art and science.
To assist in their understand of these parts of history the kids got to take a field trip to the Getty Villa in Malibu, Ca. This museum gives them a unique opportunity to get hands on experience on what it was like living during these times.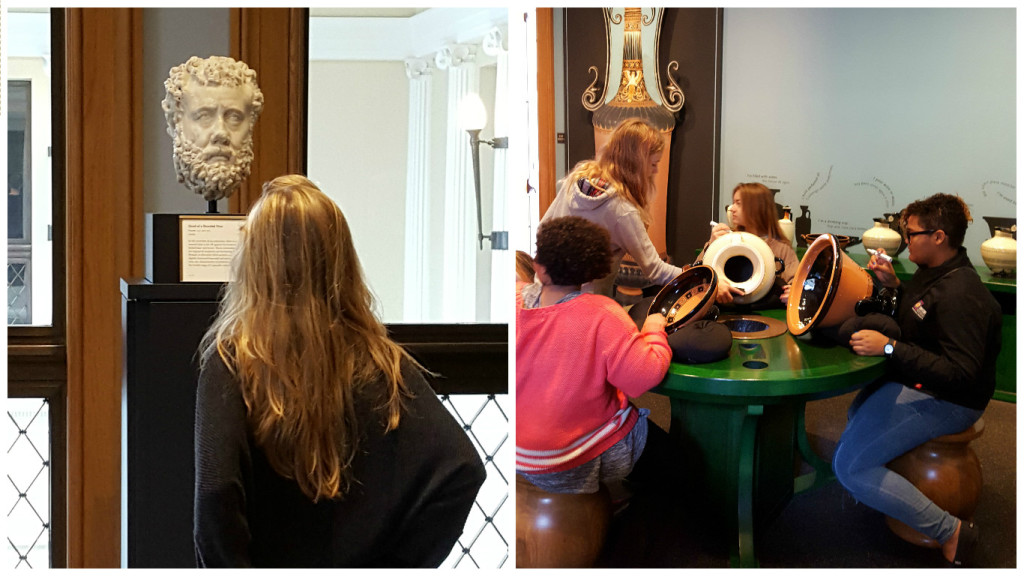 The Villa is a space that has been recreated into an ancient Roman country house with extensive gardens (including an incredible herb garden and plant species from an ancient world). The architecture is breathtaking and inspired by ancient models.
The museum houses 7,000 years of ancient art from the end of the Stone Age to the fall of the Roman Empire. There is also a "hands on" room where they were able to draw on replicas of ancient pots, create art rubbings, recreate a sword fight behind a screen and much more.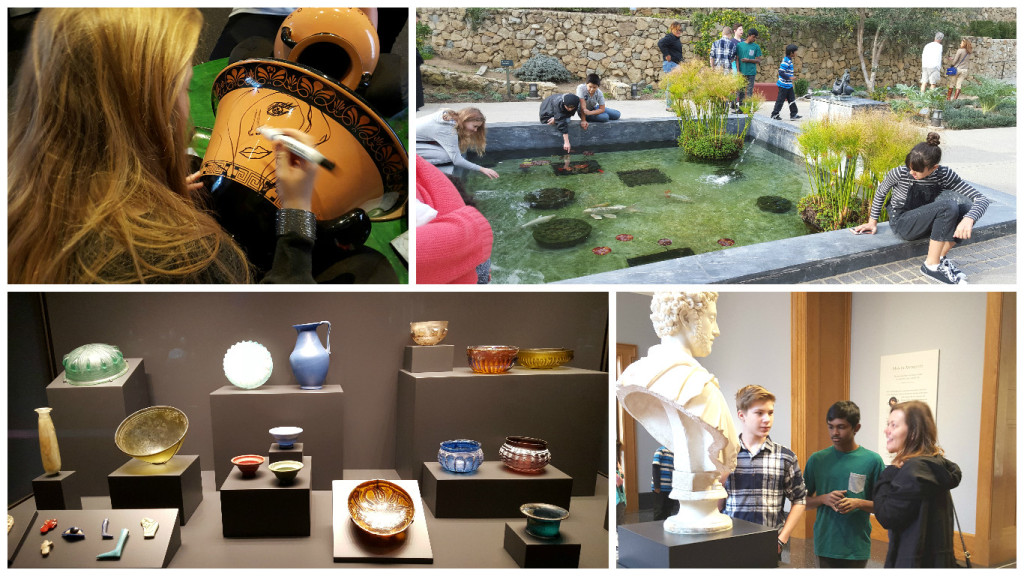 It is an inspiring place, and they had an amazing time. They were able to learn a great deal while having fun in the beautiful environment!