The Transitional Kindergarten class (Sparrows) planted seeds with their teacher in cute little green pots. These grass seeds should sprout beautifully and just in time for Mother's Day. They were so excited and marveled at how small the seeds were.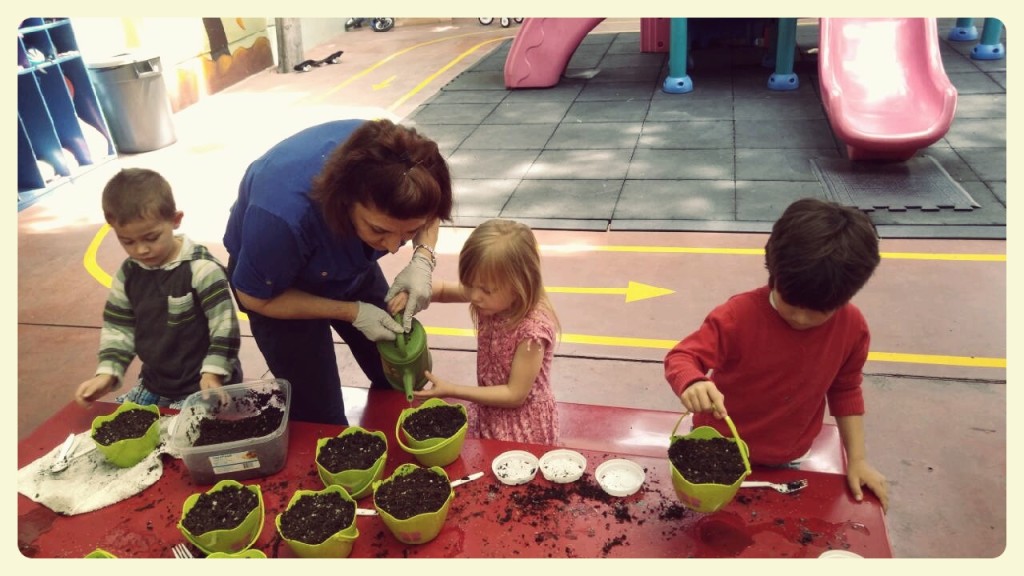 A lovely young lady remarked, "I love watering it because if I water it, it will grow!"
To read more about our Transitional Kindergarten class click here.