Here are a couple of quick tips to help keep your kid's lunches fun, yummy and easier on you.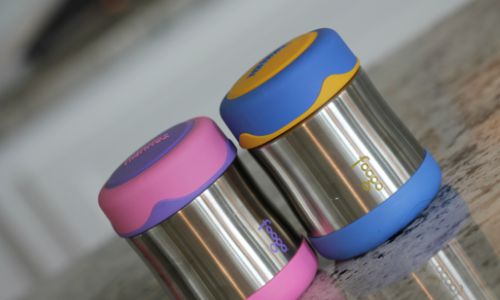 Pack Chicken Nuggets in a Thermos
Keep chicken nuggets warm by cooking them in the oven then placing them in a Thermos food container with a paper towel at the bottom to absorb the extra moisture.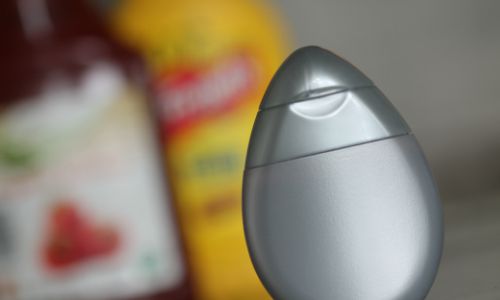 Use Empty Bottles for Sauces
These empty Mio bottles make a FANTASTIC way to store and pack sauces and condiments. If your kids love things like Ranch dressing, Italian dressing or Ketchup then this is a mess free option.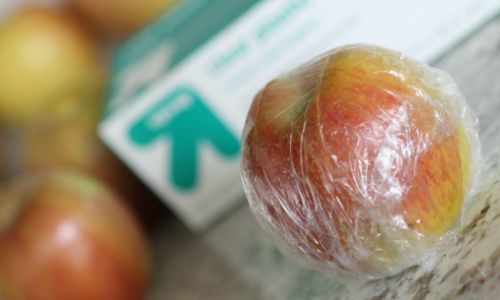 Use Saran Wrap to Keep Your Apple Slices Fresh
Wrap a sliced apple back up with the core using Saran Wrap. By keeping the apple core intact you reduce the amount of air touching the surface of the apple which reduces browning. When your kids un-wrap the apple it will be sliced and ready to eat!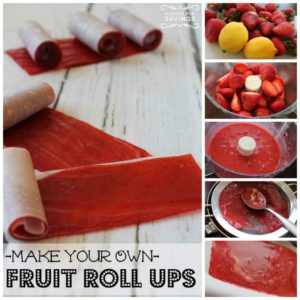 Make Your Own Fruit Leather
You can make fruit leather from pureed fruit without all the added chemicals. This is a fantastic way to help keep lunches healthy and kids will eat them up.
Here's the recipe for Strawberry Fruit Roll Ups