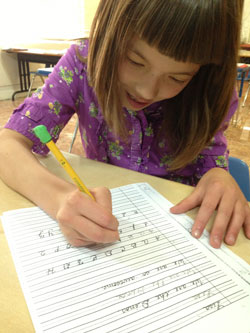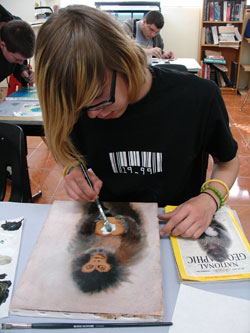 Enrollment in Kids' World School or Cornerstone Academy is a fairly painless activity. We have "rolling" or year round enrollment, so you do not have to wait for the beginning of the school year to enroll.
The process begins with the Enrollment Application. Once verified that the student is qualified to attend, a tour of the school facility is done, at which point any further questions can be answered and parents are introduced to the various activities that take place on a day-to-day basis and given an overview of our curriculum.
Then the potential student is invited to spend a Free Day with us for him or her to experience the school's atmosphere. Also, during this time we will do the initial interview, student entry diagnostic test and have the student participate in classroom activities. This will give the student and parents a better understanding of the school and our curriculum.
From there, all enrollment forms are filled out and documentation done to register the student in the school. At which point the student is placed and scheduled for entry into his or her proper classroom.
Pricing and fees are straight forward and included as a downloadable file below for your convenience.