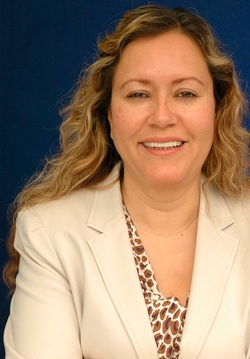 Paula Gonzalez and Arturo Aguilar began Kids' World School in 1991 as a K-5 school with 11 students. By the following year, the student body had already doubled. The purpose was, and continues to be, to have a school which not only provides a safe, family environment, but also allows a child to thrive while not getting left behind in his or her studies.
With the experience she gained in running her family day care (1986 to present) Paula was very aware that some children need more attention than others. With this in mind she developed the school's individualized curriculum for K-12 in order to meet each child's needs. Included in the delivery is the necessary amount of one-on-one personal attention with each student, ensuring success with his education.
In 2007 the school expanded, moving to larger quarters and adding the Cornerstone Academy which would now deliver grades 6 – 12.
Through the years the school has formed a well-rounded curriculum, including art, music, dance, culinary arts and an expanded science program that encompasses biology, physics and chemistry classes.
Proof of its successful curriculum and methods is highlighted in the California Achievement Test (CAT) scores in reading for grades 4-12.
Below are the official results from the State of California: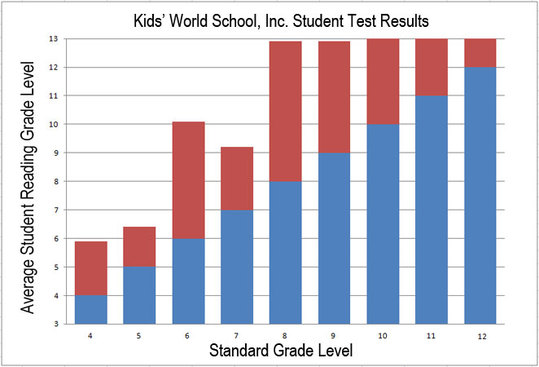 Student Grade Student Test Results – average reading level:
4th Grade reading at grade level 5.9
5th Grade reading at grade level 6.4
6th Grade reading at grade level 10.1
7th Grade reading at grade level 9.2
8th Grade reading at grade level 12.9
9th Grade reading at grade level 12.9
10th Grade reading at grade level 12+
11th Grade reading at grade level 12+
12th Grade reading at grade level 12+
The tests were done with zero test preparation and include second language students.
The school keeps the cost of tuition low in order to allow all families the opportunity of a quality education for their children at an affordable cost. Kids' World School, Inc. also has a work study program for teens in the upper school as well as a limited amount of scholarships.
The product of the school is a well-rounded individual who is educated, responsible, happy and successful in their endeavors.