Coming up December 11th is the Ride, Run, Walk'n Roll event by the organization Streets Are for Everyone. The Founder, Damian Kevitt, came to speak at our school not too long ago and was very inspiring to say the least.
Damian was hit by a car while riding his bicycle and lived to tell the tale. Instead of this being a depressing story where he lost his leg, he used this experience to create awareness and promote safe streets for all riders and runners. For more information visit the website streetsareforeveryone.org.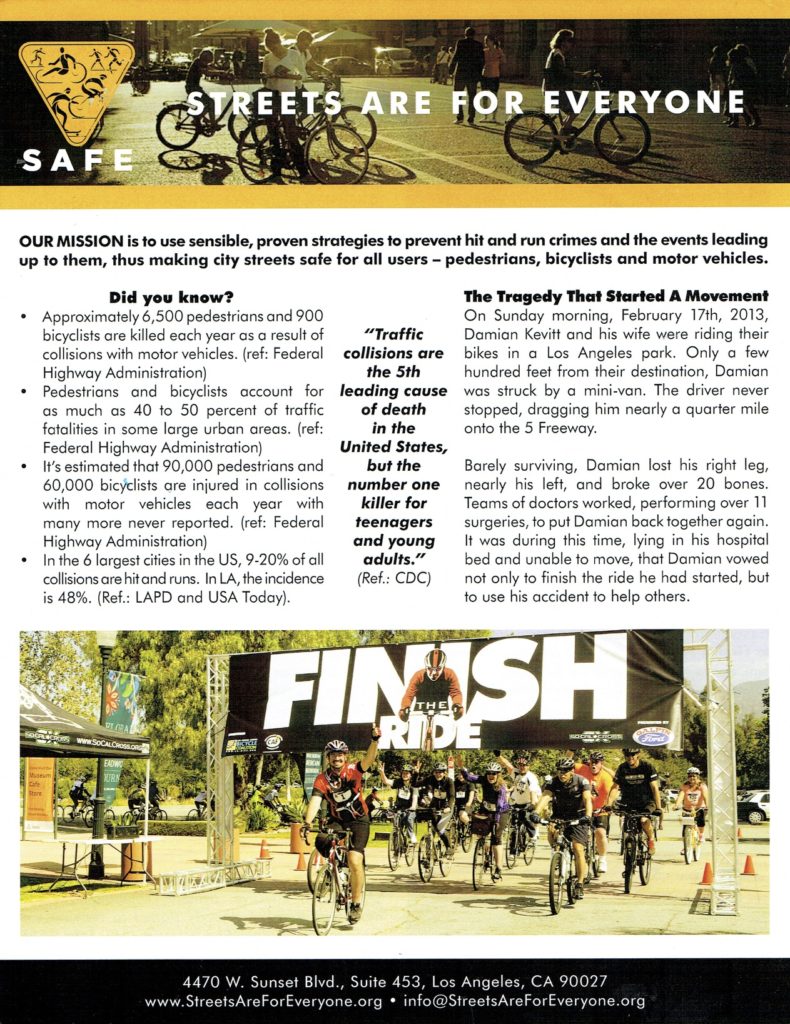 Damian extended an invite to all of the parents and students of Kids' World. To be a part of this amazing event, go to finishtheride.org.
Hope to see you there!